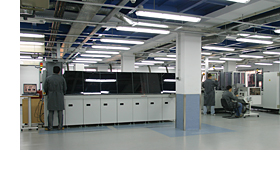 Smart Cards have found their way into many applications and projects. Be it a promotional card, a membership or loyalty card, a collection card, an access card, or a prepaid card, IPT delivers a customized product that effectively conveys your image. Smart Cards promote distinction, privilege, as well as practicality. Whatever function your need, wherever the application, IPT provides the card.

GSM operators, Banks, Governments, and major corporations trust IPT's expertise and quality services for the production of their cards.

IPT provides a wide variety of features that serve to distinguish your card, such as: lamination, die-cutting, high security color inks, varnishes, anti fraud solutions, and many more.